>> Thursday, March 31, 2011
Its so hard to believe that a year (and 5 days) has gone by since we got hitched, lol. Its been such a great year and I don't care what anyone says, a marriage is not just a piece of paper, it means so much more than that. I think our relationship has taken on a whole new life since getting married and I love the path that we are on. We went to Savannah and had a fabulous time, its so gorgeous there I didn't want to come home. We saw one couple taking e-pics on the riverfront, one couple taking e-pics in the beautiful Forsyth Park, a gorgeous bride taking bridal portraits (her dress was fabulous), and two weddings, love was most definitely in the air. We had some fabulous dinners and was all over Savannah, I love the little shops. I chickened out on the ghost hunting tour at the Sorrell-Weed house, I just couldn't do it, lol. My gorgeous hubby on the River Front (he had on his new Armani sunglasses and D&G Watch that I got him for our anniversary):
We did a lot of self portraits I was to afraid to ask someone to take a picture with my favorite camera!
Cute little seagull...he wasn't shy at all!
Didn't get to eat here but I heard its yummy!
Forsyth Park, so gorgeous!
We ventured off to Tybee Isand, it was a beautiful day and I once again followed the birds around, lol.
Fort Pulaski:
My awesome hubby gave me the nicest gifts, he and our girls did a fabulous job picking them out. I got a beautiful Michael Kors bag (if you don't know it by now, he's my favorite, love him), a bad-ass (excuse my French) Glam Rock Watch ), and also a super chic Jacques Lemans Watch (he went with the modern wedding anniversary year for time) as well, my man is so sweet!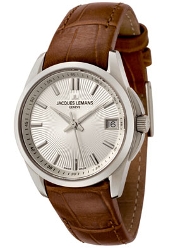 Read more...